The production of fine worsted spun yarns in wool, cashmere, sometimes blended with noble fibres like silk, alpaca, mohair, rawwhite and coloured, from counts Nm. 20.000 to Nm. 140.000, single or twisted counts, including compact, crepe, sirospun, jaspè, Z twisted, is completely made inside of our plant in Masserano – Biella, creating collections of fine and ultra-fine classic yarns for weaving and circular knitting, proposing classic and fancy yarns collections for knitting and weaving for each season.
Preparation department
Dyed or not, the raw materials are blended and combed inside of our preparation department. They are constantly supervised during several passages and finally prepared for the spinning.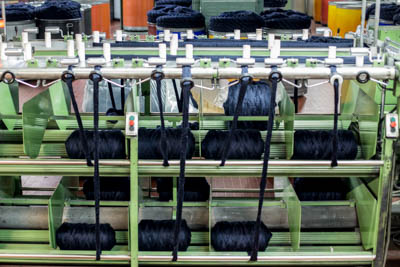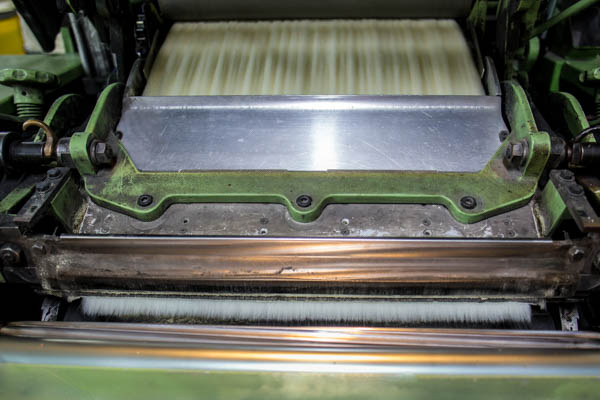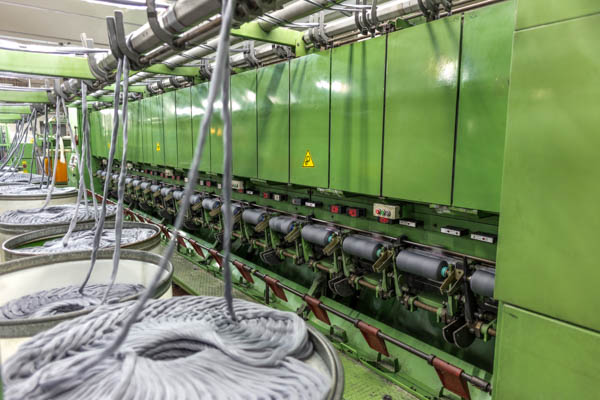 Spinning department
5500 spindles, about 3000 of them compact, assure the best result also thanks to the constant controls made in our lab.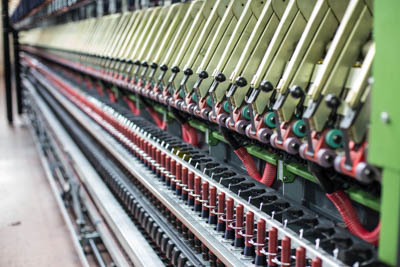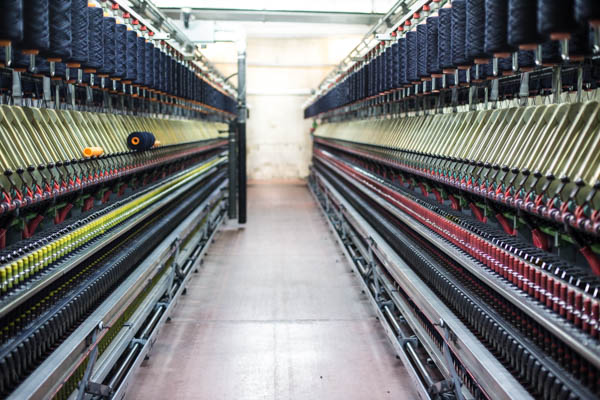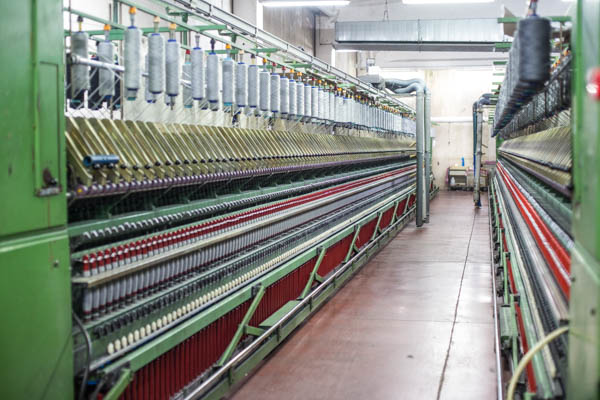 Coning and twisting
The internal departments of coning, with completely computerised machinery and electronic rewinding, and the 576 heads of superposed twisting with optical sensors, complete the working process.